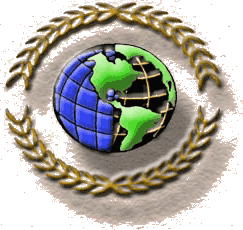 ABOUT THE NORTH AMERICAN BLACK BELT HALL OF FAME
The North American Black Belt Hall of Fame has set up by Professor Rocky Farley for the purpose of recognizing and honoring those dedicated, talented and hardworking individuals of all martial arts disciplines whose skills and contributions may have not been recognized or recognized sufficiently. There are many Martial Arts teachers and practitioners that provide leadership, positive role models and selfless support for our youth, local community and society as a whole and humbly do so with out ever seeking recognition or reward for their efforts. It is the mission of this organization to insure that they are recognized and honored at our events. You need not be a celebrity to be considered and inducted, just a sincere and hardworking martial artist.
You may know the kind of individual described above who deserves acknowledgement for their hard work and service. You may have an individual(s) and/or teacher(s) in your school who you would like to submit for consideration. If so, you may contact us for forms or print out the following forms for submission:
FORMS FOR NOMINATION INTO THE NORTH AMERICAN BLACK BELT HALL OF FAME HERE
These events provide an excellent means to honor individuals in front of their family, students, friends and peers at a wonderful awards ceremony accompanied by entertainment and a dinner.
Inductees receive a large beautiful plaque and large certificate either or both of which can be proudly displayed at their school or at their home. Both the plaque and certificate indicate that they have been inducted into the Hall of Fame and which category they have been inducted under.
e-mail - NABBHOF@excite.com
---

BACK TO NABBHOF MAIN PAGE